Good morning everyone! I'm so excited to have my first Inspiration post at Faery Ink!!
My crafting New Year's Resolution is to use more scraps this year! So, so far this year all of my cards have been made using scraps! Let's just see how long that lasts! LOL These are some Valentine's papers from a couple of years ago. I have a lot of different scraps from Valentine's, so I'm trying to use them all up!!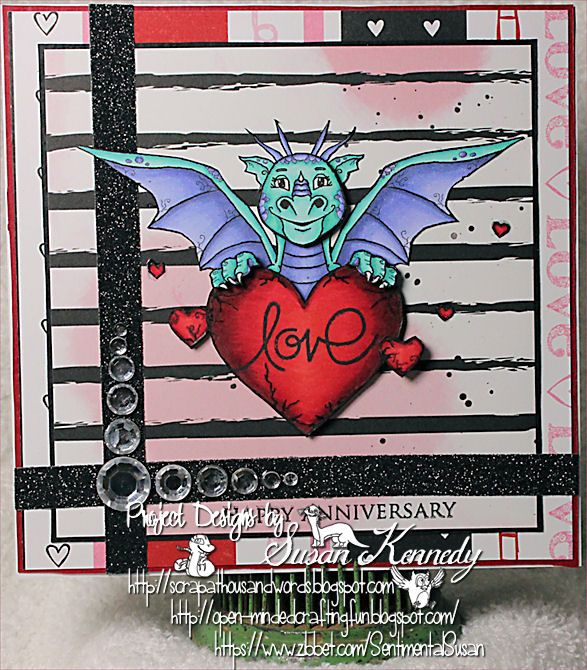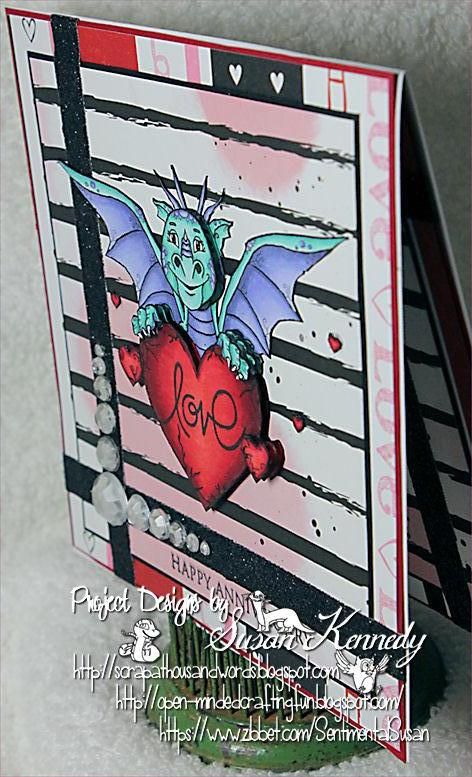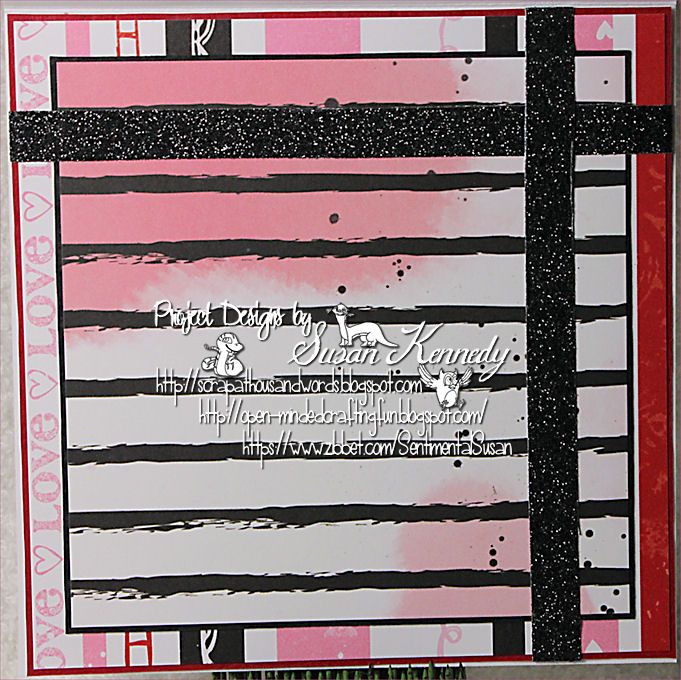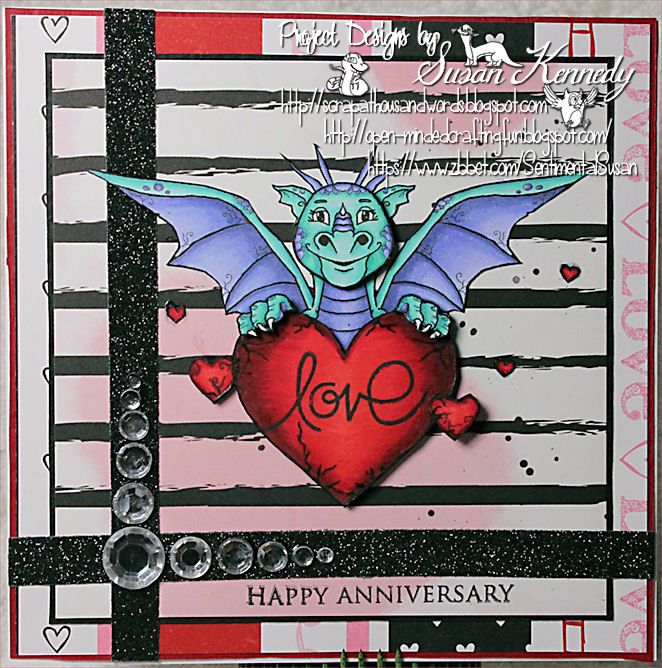 For this Inspiration post I have used
Dragon Heart
which you can find in the
Faery Ink Etsy Shop
. I did a little bit of decoupage on him. I added the glitter ribbon and added gems to the it in the corner. This is colored with my Copic Markers. I stamped Love in the center of the heart and Happy Anniversary.
Copic Markers Used:
Hearts: R24, R35, R46, R59
Dragon: BG11, BG32, BG34, BG57; BV02, BV13, BV17